Unique Piggy/Collection Pot
Sun, 01 Jan 2023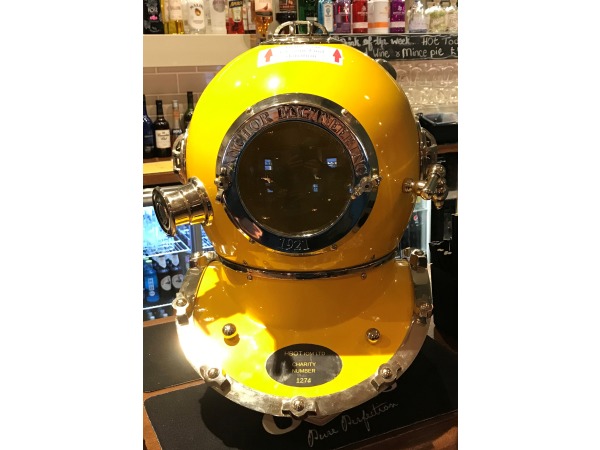 IS THIS THE LARGEST PIGGY BANK
ON THE ISLE OF MAN?
We think so!
WOULD YOU LIKE THIS AT YOUR FUNDRAISING EVENT FOR THE HYPERBARIC CHAMBER IN 2023?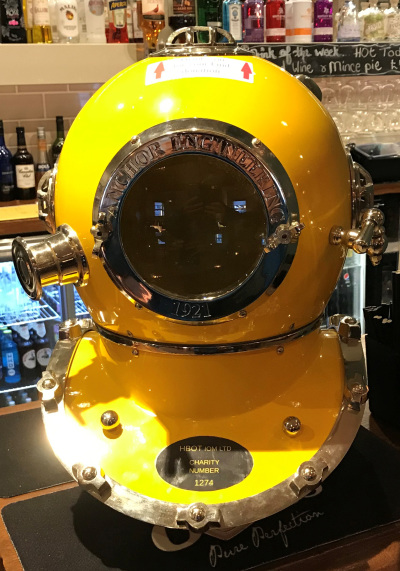 This unique collection piggy bank helmet could be available and look fabulous at your dress down day, coffee morning, mhelliah, school fair, produce show, or any fundraising event you have in mind!
Please contact us and we will book it in our diary Tel: 626394
AND
THANK YOU FOR THINKING OF OUR ISLAND CHARITY.
*************************************************************************
Anchor Engineering Divers
Replica Helmet 1921
Originally made by Anchor Engineering
- Karl Heinke, Munich, Germany 1921.
These helmets were the first designed to allow deep sea divers to breathe, communicate and protect them under water. The first design was derived from "Smoke Helmets" which delivered gas for breathing to allow fire-fighters to douse fires with closer proximity.
All funds donated into this collection helmet will be used to Purchase, Install and Commission a brand new Hyperbaric Chamber for the Isle of Man.
Funds raised to date = £819,000.00
Target £1 Million Pounds
Thank you together we can make this happen.
---