Easter Raffle - Thanks
Fri, 06 May 2022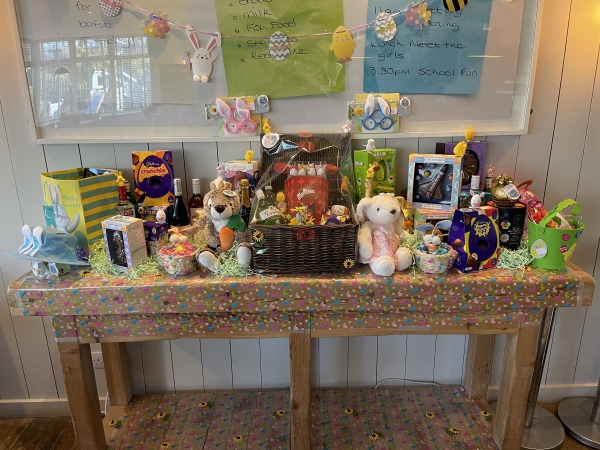 The Easter raffle was held at the Horse & Plough pub on Good Friday which raised through ticket sales and donations the tremendous sum of £1007.00.
The charity thanks Chris and his team at the Horse & Plough and Lisa at the Top Shop and her team for selling the tickets.
The charity was extremely fortunate to have been given many of the 61 prizes and would like to thank all of the individuals along with companies who supplied the top prizes and their continued support. (In no particular order)
Manx Telecom
Cuplas Callow
Heron & Brearley
Beautiful Blooms
Speedy Park
Cafe in Douglas
Devereau's Fish SHop
Clucas's Flowers
Lisa Beedie
Alan Cain
Billy Booth
Sarah (Horse & Plough)
Steve Cowin
Peter Robinson.
THANK YOU EVERYONE FOR YOUR SUPPORT. (With the funds raised today we were able to take delivery of the ordered new FD60 FIredoors for the plant room and our electrical room)
Please check your tickets as all bar 6 of prizes have been collected.A text has been sent to these winners and their prizes still await.
Pink - 246-250
Pink - 816-820
Pink - 611-615
White - 226-230
Blue - 511-515
White/Orange - 141-145
Please contact us at the hyperbaric chamber where we can arrange collection. Tel: 626394
---