Fancy Dress in Tynwald Inn Pub
Tue, 01 Mar 2022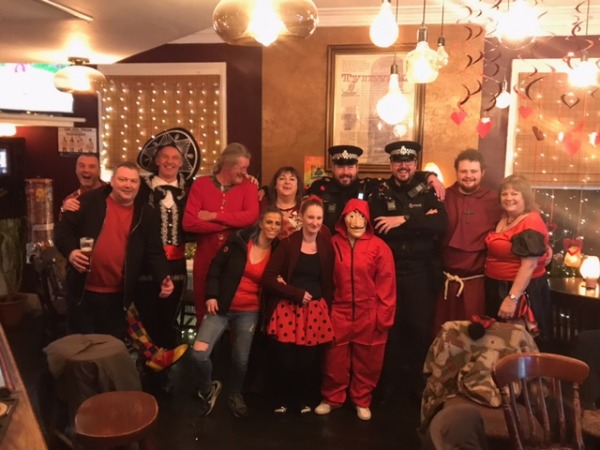 The Land lady "Janna Watterson" of the Tynwald Inn pub hosted a Fancy Dress evening for customers and staff alike with a raffle to raise funds for the Chamber Campaign.
As well as having a fabulous evening, some special guests popped in to keep an eye on proceedings.
Thank you everyone who took part or placed a donation or bought a raffle ticket. Your donation of £170.00 has now assisted the chartiy to moving into phase two of the project the prepraration of the reconstruction work in order for the new chamber delivery in due course.
THANK YOU
---