RL360 fabulous workforce assist the Charity Capital Project
Wed, 02 Feb 2022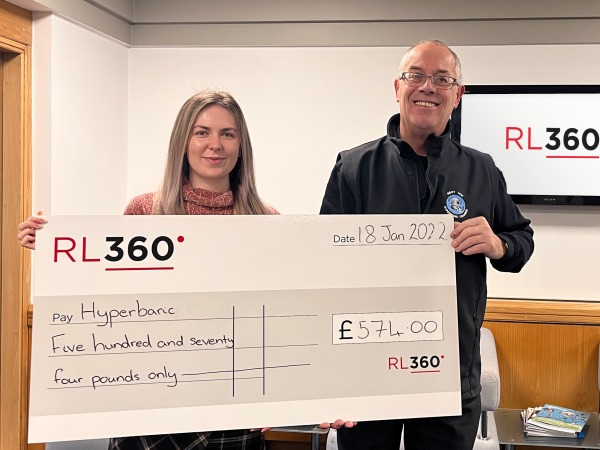 HBOT IOM are very grateful to the fabulous workforce of RL360 for their extremely generous donation. This will help the charity greatly and will assist to start phase two of the project with the purchase of plant equipment and the reconstruction of the facility .
At a recent presentation Abi Richardson presented a cheque on behalf of RL360 staff for £574 to John Houghton from HBOT.
Each month, RL360 staff nominate local charities to donate their dress down donations too, and Louise Angus nominated HBOT.
RL360 is proud to donate to HBOT and is grateful for everything they do for our community."
---