Look what Santa & the Elves are making in their workshop !
Wed, 01 Dec 2021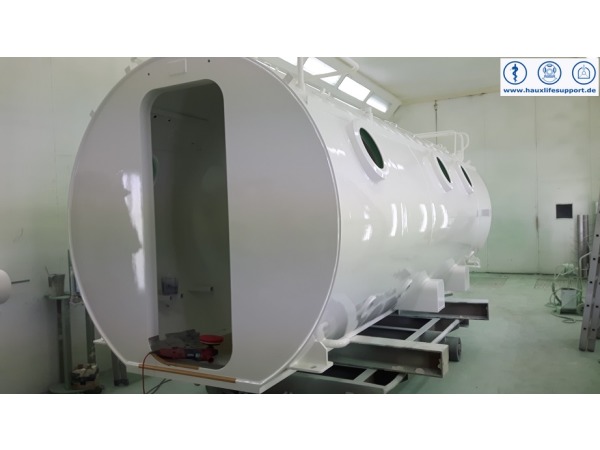 The shell of the new chamber has been constructed. Recently it has also undertaken a critical testing procedure called "Hydrostatic Testing" and passed with flying colours.
The elves have been busy and have just finished painting both inside and outside of the hull of the chamber.
In the spring, the new chamber will undertake a fitting out with all of its technical components in Germany and will be fully assembled and tested to meet the strict regulatory standards. After which it will be dismantled, placed in two containers and shipped to the Isle of Man. This it is very much hoped will be in late summer early autumn 2022.
The Charity would like to thank all those individuals, companies, trusts and other charities who have fund raised in 2019/20/21 towards the project.
Our wish to Santa this year is;
"That the balance of the much needed funding to complete the project is forthcoming but also importantly that you our supporters have a safe and happy festive season and hope to see you all in 2022".
With Best Wishes,
Debs
---