"Hats off" to Easymix Concrete Ltd Isle of Man
Fri, 21 Jan 2022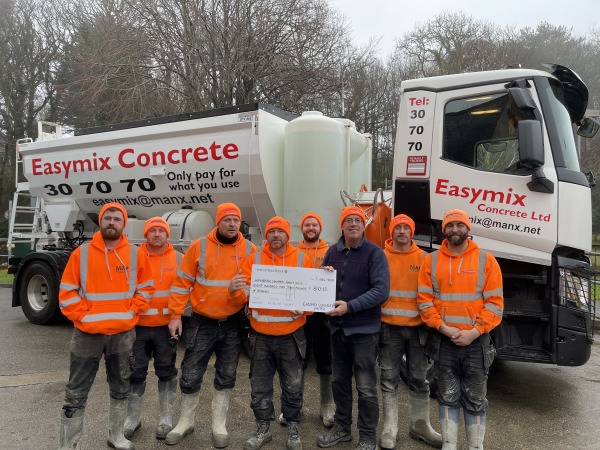 Just after christmas Marc and his workforce from Easymix Concrete Ltd took time out from deliveries to present John Houghton on behalf of the charity a wonderful cheque for £810.15.
This sum was raised by the Easymix Team whilst out on deliveries to their valauble customers and whilst doing so promoting their fabulous coloured, warm and very popular company beannie hats.
Easymix Concrete Ltd are one of the Island's leading ready mixed concrete suppliers. You only pay for what you need and it is always delivered freshly mixed.
On behalf of the charity " Well done and thank you all a concrete start to the new year and the next stage of the fund raising of the remainder of the project ".
---