Charity Champions
Thu, 29 Jul 2021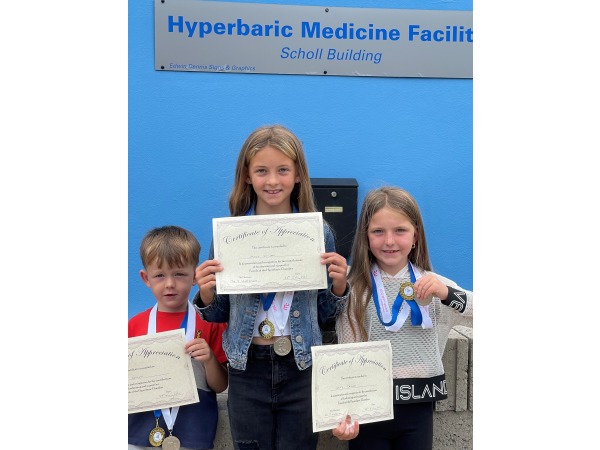 Callum, Holly and Lacey Skillen recently took part in the Mini Parish Walk for Kids.
Raising a fabulous sum of £140.00 through sponsorship for the new hyperbaric Campaign.
Debbie from the charity congratulated each of them for firstly taking part in the event and secondly
with their individual performances in their respective age categories but also for raising money for
the new hyperbaric chamber (HBOT IOM Charity).

Callum Boys Category Aged 4-5(½ Mile) finished 6th
Holly Girls Category Aged 8-9 (¾ Mile) finished 1st
Lacey Girls Category Aged 10-11 (1 Mile) finished 1st

The photograph taken at the chamber presentation shows the Charity Champions adorning their
respective medals.

Well Done , Congratulations and Thank you.
---