Tractor Club raises funds for new chamber.
Mon, 26 Jul 2021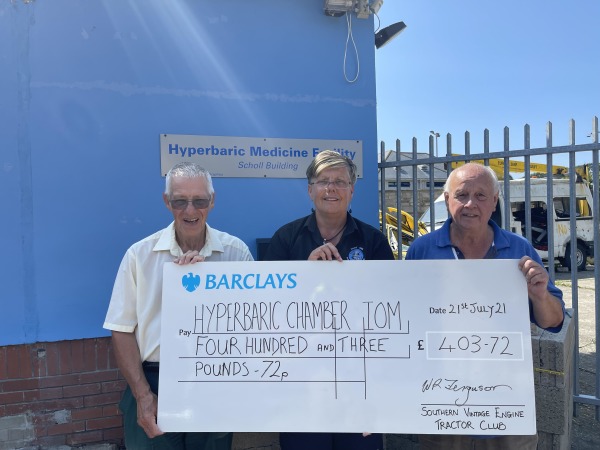 At the club meeting it was suggested that a good cause to support this year should be the Hyperbaric Chamber who are raising funds to purchase a new one for the Islands community and in need of funding.
At our recent annual show of the Southern Vintage Engine and Tractor Club at Colby the £403.72 was raised through naming the sheep competition and a tractor road run.
---